NEXTENSION
bureau for user experience & creative information technology
innovation consulting & software development for professionals
20+ years of experience in developing user–centered solutions for the web and more
Projects & Services
Check out recent works: SRF Timelines (BOSW Public Value Silver 2021), ETH E-Periodica, e-Helvetica (SNL), Webarchive Switzerland (SNL), ZHDK fundingZ, Souvenir Suisse @ Kunstmuseum Winterthur (SFF)
UX, IT & Innovation

Rapid prototyping and proof of concepts

Spatial Interaction & Internet of Things

Combining User Experience (UX) and IoT Unity3D, Blender, Python, Arduino, RPi Souvenir Suisse @ Kunstmuseum Winterthur - Augmented Reality experience & interactive touch screens, on behalf of Stiftung Familie Fehlmann Owl control flxmas fLARe

Experience Design / Interactive Experiences

Contactless, gesture-driven interfaces Interactive Artist's books Firetrace Snowy Owls Snow Hares

UX and search

Integrated 360° search and preview e-Helvetica Access / Webarchive Switzerland

Customized high performance search solutions Kleinmeister Search

Visual Design

Designing the emotional aspect of user experience. e-Helvetica Access Bilder der Schweiz online (BSO) SICTIC Kleinmeister ETH e-periodica fintechday

Frontend Development

Lightweight, responsive and sustainable solutions, mobile hybrid solutions. Thomas Mann Archiv - Nachlassbibliothek ITI (International Team for Implantology) e-Helvetica Access Kleinmeister Search

UX / User Experience Design

From idea to team to prototype to development in iterative cycles. Brainstorming, design workshops, user journeys, personas, wireframes, expert reviews and interviews.
Customers (extract)
Abbott
,
Elektro-Material
,
ETH Zürich, ETH Library
,
ITI International Team for Implantology
,
Migros Genossenschaftsbund
,
mp technology
,
Schweizer Fernsehen SRF
,
Stiftung Familie Fehlmann
,
Swiss ICT Investor Club (SICTIC)
,
Swiss National Library
,
University of Zurich
Contact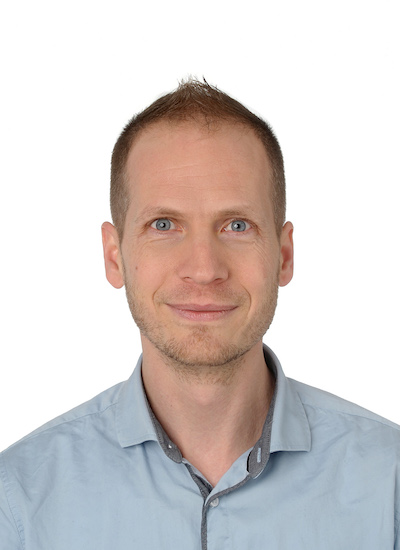 Kai Jauslin, NEXTENSION GmbH, Dipl. Informatik–Ing. ETH & BA Industrial design ZHAW (with specialization in interaction design)
"I like the challenge. Complex interdisciplinary projects, innovative at the crossroad of user experience, design and information technology. Having both a degree in interactive design and computer science, I speak both languages. Often I serve as a mediator between the two worlds, trying to break existing boundaries."
Phone
+41 32 510 6788
E-Mail